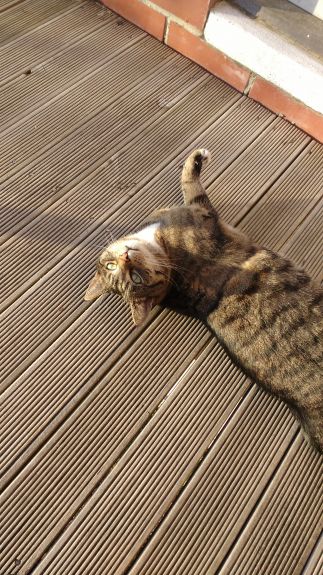 Jack is doing well. He has access to the outside during the day but prefers to go outside with human company, so the gardening and hanging out the washing is usually cat escorted.
As you can see the fluff is almost grown back.
We are having to work a bit on his waistline at the moment, he's a little bit heavy. It is common for cats to get a bit of winter weight, then get thinner in summer here but he's on short rations to ensure this!